Model Rail Edition 162 3/10/2011
This pages shows the article that appeared in Model Rail (162) on 3rd October 2011.  They sent a photographer Martyn Barnwell to our club house on a Saturday during the summer and he spent most of day photographing the layout.
A big thank you to Model Rail for letting our layout appear in their magazine.
Below are a selection of pictures from the article.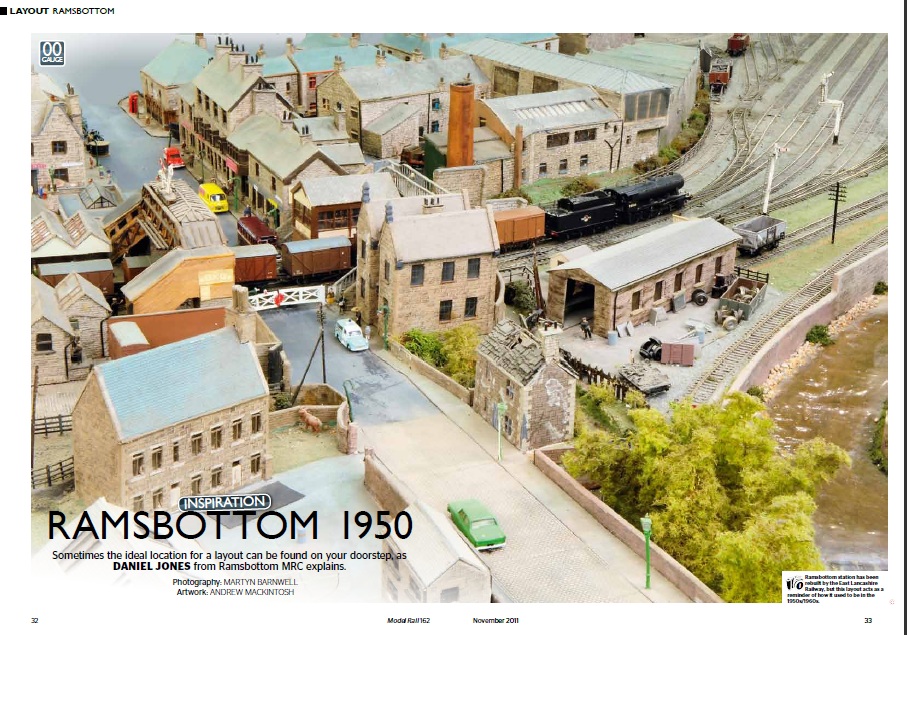 This view shows WD 2-8-0 90566 with a loaded van train passes through Ramsbottom Station heading towards Stubbins Junction – 3rd October 2011 – Copyright Martyn Barnwell/Model Rail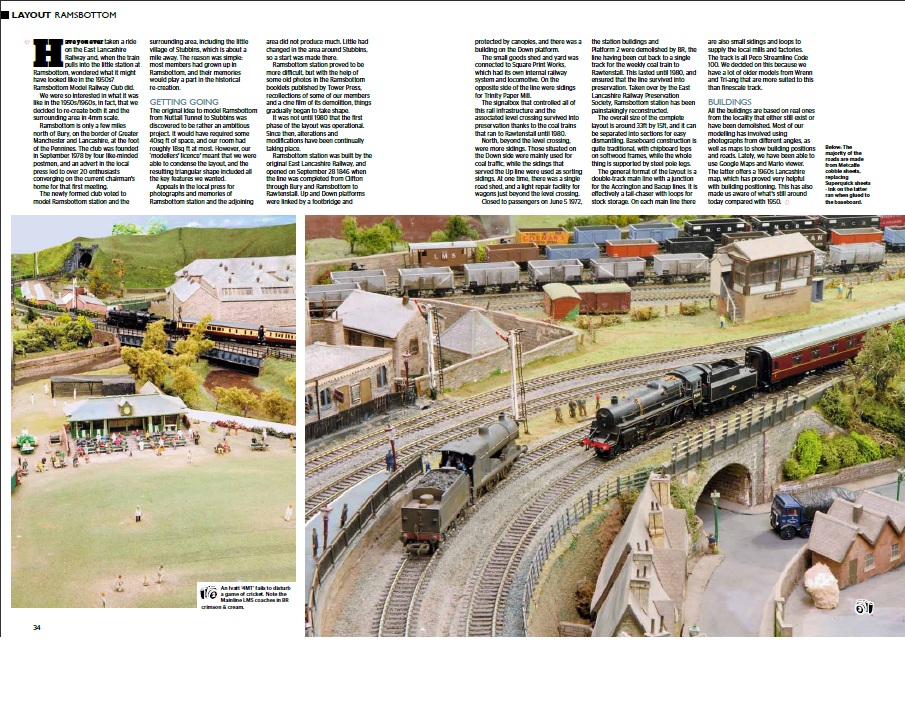 This view shows an Ivatt 4MT "Flying Pig" 43096 leaving Ramsbottom for Bury with loaded train of bload and custard mainline coaches as it passes Ramsbottom Cricket Club (Left Picture). LMS 4F 4464 is light engine as its passes BR Standard 4 75062 which is heading for Accrington through Stubbins Junction. – 3rd October 2011 – Copyright Martyn Barnwell/Model Rail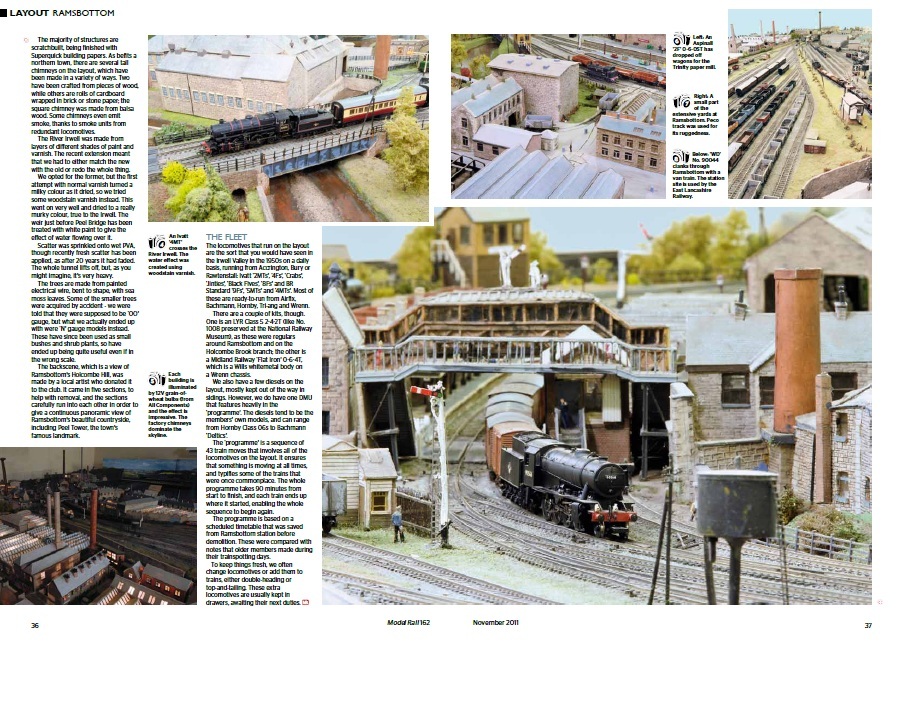 This shows the second page of the article with various pictures from around the layout. Top Left – Ivatt 4MT "Flying Pig" Crosses over the River Irwell heading towards Bury. Top Middle – Shows Ramsbottom Paper Mill with L&Y Class 23 51504 shunting the Paper Mill Sidings. Top Right – Shows Ramsbottom Sidings at a busy period. Bottom Left – This is Ramsbottom at night. Bottom Right – WD 2-8-0 90566 passes through Ramsbottom Level Crossing leaving the station and heading towards Stubbins with a loaded train of Vans. – 3rd October 2011 – Copyright Martyn Barnwell/Model Rail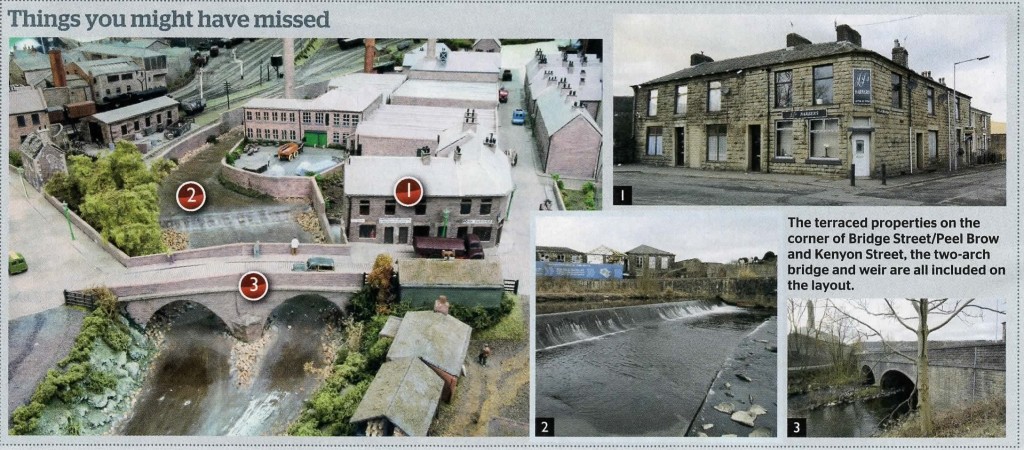 This pictures shows some real life and model pictures. Picture 1 – Number 1-4 Peel Brow at the junction with Kenyon Street. Picture 2 – Shows the weir on the River Irwell at Ramsbottom close to Peel Brow. Picture 3- Peel Bridge –  3rd October 2011 – Copyright Martyn Barnwell/Model Rail