Please have a look at our recent open evening from 20-10-2011
During this event we had members of the East Lancashire Railway and local people of Ramsbottom and surrounding areas.
Thanks to the donations received we managed to raise £50 for club funds.
At the controls were Daniel Jones and Alex King.
If you own the copyright to the pictures below then please get in touch eagle1711@hotmail.com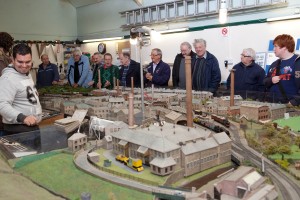 This view shows the amount of people fitted into our club house with Square Mill nearest the camera – 20th October 2011 – Copyright Unknown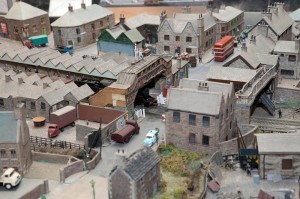 Ramsbottom Station with level crossing, police station and old toll house in view – 20th October 2011 – Copyright Unknown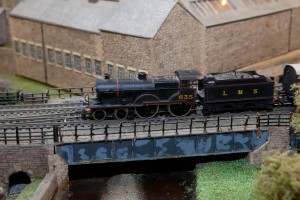 LMS No 635 4-4-0 2P Passes over the bridge above the River Irwell leaving Ramsbottom Station heading towards Bury – 20th October 2011 – Copyright Unknown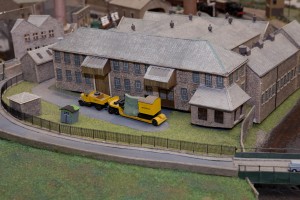 Square Mill – 20th October 2011 – Copyright Unknown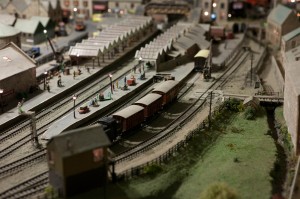 Ramsbottom Station with the lights turned down for night time effects – 20th October 2011 – Copyright Unknown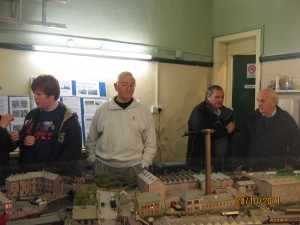 Visitors to our club – 20th October 2011 – Copyright Dan Jones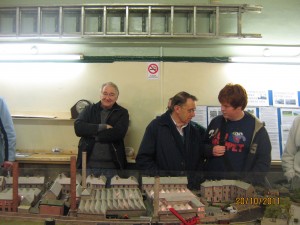 Keith Cragg overwatching me and Alex at the controls of Ramsbottom – 20th October 2011 – Copyright Dan Jones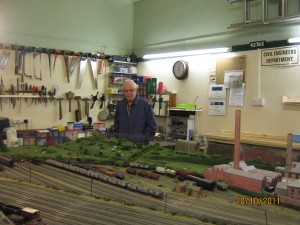 Harry Dennis our first chairman makes an apperence at the open evening – 20th October 2o11 – Copyright Dan Jones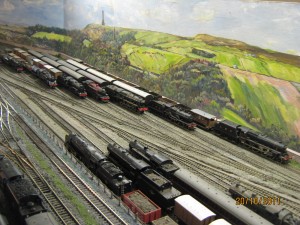 The trains lined up ready to go – 20th October 2011 – Copyright Dan Jones